A
lbert Merino (Barcelona 1979) is graduate in Fine Arts in the University of Barcelona and the Kunsthochschule Berlin Weissensee
During several years he developed an extensive work of video between the cites of Paris, Barcelona and Berlin.
Using a personal and intimate language, he develops a vast imagery where the video is used as a tool to intercede in the daily life, verging often irony and absurdity. His work cover different genres from experimental films, to videodance, or fake documentaries.
During the past two years, his work has been recognized with several awards, and was shown in exhibitions and festivals from several countries, such as, Los Angeles Art Fair, the Festival Madatac at Reina Sofia Museum, the Latin Videoart Festival of New York, the Collogne off Nomade's Festival, or the Biennal of Art from Wroclaw
Recent Portfolios
Artists' Catalogue
Order Now
Available videos: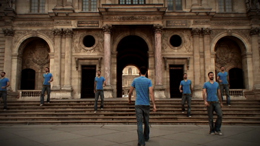 A character that lives isolated in himself, transform the universe around him, after a casual meeting.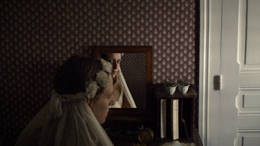 An intimate portrait of the unconsciousness, through the ghosts, the absences and the hidden history from a remote place. Interior and Exterior landscapes were superimposed, drawing a hermetic universe, where his habitants project their desires.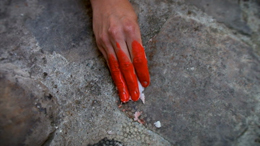 A sensorial walk through several architectonical spaces of a city deformed and descontextualised in an abstract way.The whole history flows following a water spill that finish appropriating the whole space. This is announced at the beginning for a trace of salt.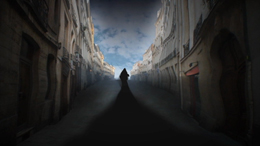 An oniric travel through an unreal space, where the main character becomes the unique spectator of an strange genesis.