L
ives and works in Florence (Italy) Graduate of Sociology.
He approached to dance only as an adult when he studied in Holland in Codarts-Rotterdam Dance Academy.
The works are oriented towards a research of coexistence between the practices and the techniques of performing arts and the use of languages such as photography and video.
He worked in dance companies and projects across Europe like: Anouk Van Dijk DC, Zappalà dance company, Steptext dance project, Murmuris, Collettivo Cinetico,Virgilio Sieni Dance Company, Kinkaleri.
In 2012 with Ramona Caia and Giulia Mureddu found CANI, a group experimenting with choreographic research.
Recent Portfolios
Artists' Catalogue
Order Now
Available videos: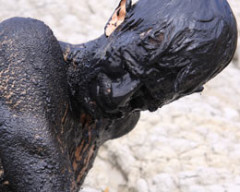 The work addresses the topic of energy as a factor essential for the development and the living conditions of humanity, at the same time due to power wars, environmental disasters, economic monopolies and exploitation.
In the video appears a man who drags with a hard object made ​​indistinct waste through a desert landscape. The nature of the observed silent. Similarly, the contemporary individual suffers passively energy system and continues on its path violently bearing the weight of political choices.
Only renewable energy can perhaps save the earth from environmental collapse and become the new symbol of human passion.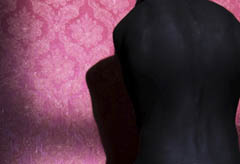 This work gets its title from the famous work "The theory of colours" by J.W.Goethe (pubblished in 1810) and claims the central position of senses in grasping the natural phenomena, telling the eye as the one and only physiological mean to catch light and colours.
The video deals with the concepts of perception and listening as spaces for defining meanings, for everything in the phenomenal world can exist only as relativity. Through listening, an opening of the body and in the body takes place, and such dilation takes us out of ourselves and enables several links. This artwork enacts a dream-like dimension in which a room is being perceived and defined through a slow increase of the chromatic level and the feeling of a luminous dark body gives way to state passages that carry organic forms and colour away in time.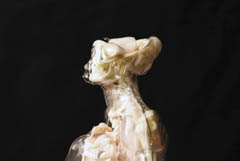 The video explores the concept of visibility through six physical chapters, where fuzzy anonymous bodies pass through different places as reality merges with the surreal.