M
antua, Italy, 1976
Lives and works in Venice
Co-founder of Spazio Punch, a no profit space based in Giudecca, Venice, Italy
Recent Portfolios
Artists' Catalogue
Order Now
Available videos: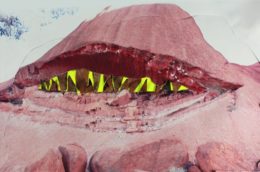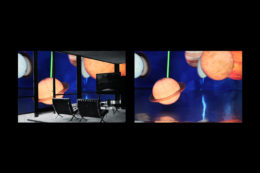 Reassuring and comfortable home rooms witness the catastrophe that is taking place outside the window. The cosy and old-fashioned furnishing promises protection -- fabrics are bright, the fireplace is lit, but outside the world is crumbling: in vast and deserted lunar atmospheres the planets collide, the Earth collapses and reverses its rules. A violent nature destroys, transforms and sinks. The safety of these rooms is only apparent. The video is made in stop-motion, and it combines images, collage and painting.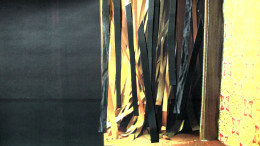 Untitled landscape # is a work in progress. Videos are focusing on the concept of "transformation" and on the idea of catastrophe in a non stop motion. The field of vision is invaded by different elements: they stratify and alter the starting image: new visions are opening in front of us.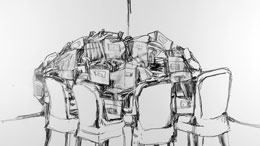 "Intérieur" describes the invasion, relentless and uncontrolled of objects in a domestic space: intimate places and newspapers turn. The living space is reduced, the accumulation becomes obsession.