B
orn in the south of Italy, Salvatore Insana attended the University of Roma Tre Dams concluding his masterful way in 2010 with a paper on the concept of useless. With Elisa Turco Liveri, actress, choreographer and performer he has created in 2011 the company Dehors/Audela.
He continued his research in motion pictures, photography and other media forms collaborating with the experimental filmmaker Roberto Nanni, with the Atelier Meta-Teatro, historic space of theatrical research directed by Pippo Di Marca, with the SLIM art label, with the experimental group Villanuccia-Lyriks. He has worked in visual search paths with musicians and sound artists Aron Carlocchia, The Additive, Frank Heierli, Tobias Faar, Ynaktera, Playing with Nuns, Leira Kabuki, Nino Martino, Santiago Merino and with the label Brusionetlabel.
He's also editor of the movie magazine TaxiDrivers.it, and collaborates with Krapp's Last Post and Zero. He has collaborated with MarteMagazine, MPNews, Suddando, Hydepark.
Recent Portfolios
Artists' Catalogue
Order Now
Available videos: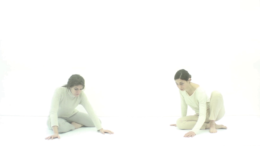 Result of the research that we are carrying out in recent months on the psycho-physical condition of fatigue, on the symptoms and on the consequences of this state that is difficult to objectify, LABO was born from the reflections of Roland Bathes on Neutral, among whose meanings, according to the French scholar, there is it is fatigue.
LABO_fatigue of the position
concept SALVATORE INSANA, ELISA TURCO LIVERI
film, editing SALVATORE INSANA
with SERENA MALACCO, ELISA TURCO LIVERI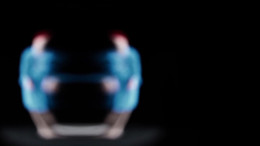 The embarrassment of the form. Being an embarrassing form and having no one. Being one, no one, hundred thousand. Infinite and manifold. Regressive. One was the other, the other was none.
concept, film, editing SALVATORE INSANA with ELISA TURCO LIVERI Sound: ACHNN – Impulsion - production DEHORS/AUDELA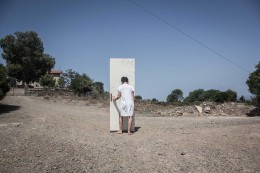 The body as a seed. The seed as an object of observation, as a container of identity specific traits, as the hallmark of a people, of a matrix endangered language. It is in this form, the starting point in front and provides an unpredictable can development, which the body becomes an investigative tool. When ripe the seed goes into a dormant or dormancy during which they suspended all vital functions to be restored when there are favorable conditions for germination
concept SALVATORE INSANA, ELISA TURCO LIVERI - film, editing SALVATORE INSANA con ELISA TURCO LIVERI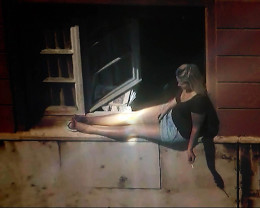 In front of my eyes there are your faces, in front of my lens there are your activities, in front of my soul there are your monsters.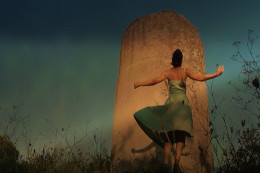 There isn't, if it is not lost, and suspended. Alert, ready to shoot, the danger is out of range and no signals. Go toward the light to take dangerous risks. Restless tremor of face prejudice to the horizon wide eyes. Assume or presage the abyss. Was added to non-adherence to the present time. Concept: Salvatore Insana, Elisa Turco Liveri.
Editing, photography: Salvatore Insana.
Sound from "Gymnasium" by Jacob Kirkegaard (borrowed from his album 4 ROOMS, Touch 2006 ©) production DEHORS/AUDELA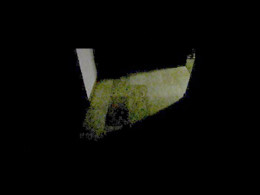 Looking for the gap, the missing gap, the passage never seen, there where to find the light that requires our mental steps. Wounds beam into the tissue fluid and the dark vision. Flares for timid scouts stubborn.
Sound by Aron Carlocchia