International Videoart Webchannel
As of February 2009, VisualContainerTv has been the first streaming web channel entirely dedicated to international videoart.
VisualcontainerTV has hosted and presented the best international videoart festivals, as well as curatorial projects from around the world.
The web channell is a platform available free of charge to all video followers and professionals.
The webtv is visible in Italy and in all the countries enjoying the internet access.
Among the projects presented so far, it is worth mentioning several festivals from Argentina , France, Germany, Spain, Bosnia, the Netherlands, Armenia, Ecuador; a selection dedicated to Italian videoart; the presentation of video artists and collectives from France, Germany, Poland , Romania , the United States and many other countries.
www.visualcontainer.tv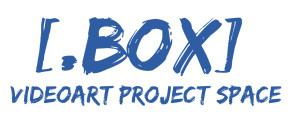 Exhibition space dedicated to videoart
Founded in 2010 by Visualcontainer and located in the Milan town centre, [ . BOX] is a very special and unique location in the cultural landscape of Milan. It has become a staple in videoart offerings, thanks to major collaborations with the best international videoart festivals, the most renowned institutional and academic organisations and the most passionate curators who specifically set up curatorial projects for the space . The particular cultural programming ranges among videoart exhibitions presenting the "best of " the latest international festivals in the art and media international circuit, curatorial projects in collaboration with international partners and the presentation of premiere multimedia projects.
The exhibition programme is always geared to the presentation of video screenings and projects that would give both a global and specific view of the most updated video production. This involves partners from all continents and ultimately provides a true vision and an effective understanding of the video world.
[.BOX] is therefore a referring point for all contemporary art lovers who want to be updated on both historical and emerging video artists, as wella as with the latest trends in the video scenary. In those years, it has offered an exclusive insight on Italian and international videoart and has become a favourite place for meeting and discussing. [.BOX] is the best link between the Milano area and all the several international organizations that share the same wavelength.
[.BOX] Videoart Project Space
Via Federico Confalonieri 11
20124  - Milano, Italy
www.dotbox.it
DVD's published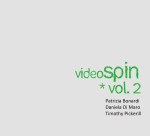 VideoSpin Vol.2
Limited Ed. 100
price € 30
Changes in latitudes, changes in attitudes
Vol.2 - 2013
DVD Pal Limited Edition 100
by Visualcontainer
Digipack content in English
Artists:
Patrizia Bonardi, Daniela Di Maro, Timothy Pickerill
Price:€ 30
More INFO Italian
More INFO English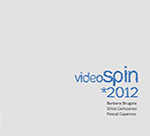 VideoSpinVol.1
Limited Ed.100
Free Membership card attached
VideoSpin
DVD Vol.1 - 2012
PAL DVD edition 100
by Visualcontainer
Digipack content in English
Artists
:Pascal Caparros, Barbara Brugola, Silvia Camporesi
FREE Membership card attached
More INFO Italian
More INFO English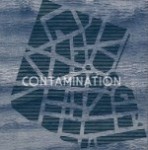 SOLD OUT
CONTAMINATION / CONTAMINAZIONE
DVD Limited Edition (50)
DVD Limited Edition (50) made by:
Œil of Oodaaq ( France ) and VisualContainer ( Italy )
Artists:
Maria Korporal, Francois Lejault , Luca Christian Mander , Jacques Perconte , Giovanni Zaccariello, Jérémy Laffon , Enrico Bressan , Jean Bonichon.
Curators:
Simon Guiochet / Alessandra Arno
Curatorial statement:
Isabelle Henrion
price € 15 + postal shipping
More INFO Italian
More INFO English