C
ristobal is a commended visual artist and researcher interested in exploring social, material and national boundaries. His works generally deal with the meta-reflexive interplay between technology, embodiment and spectatorship as well as the effects of 'deterritorialization' on image based media. A film and media lecturer in London, Cristobal has participated on international conference panels and has also published research on the effects of media globalisation on minority communities. Thematically,his work engages issues of representation and voyeurism; exploring how we watch and are watched in an age of increasing mobile spectatorship. Cristobal's current work is concerned with issues such as consumerism, diversity and discrimination.
Recent Portfolios
Artists' Catalogue
Order Now
Available videos: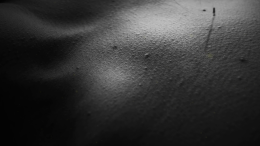 Made entirely of still images, this experimental animation looks at the beauty of space, migration and displacement. This piece was made in response to moving footage seen of Syrian refugees displaced from their homes. The ghostly, alien figure walks on the metaphorical landscape that defines public and private space: our bodies, our lands...raising questions about space, place and migration. 'Res Nullius', Latin for 'a body that belongs to no-one' or 'a property that belongs to no-one', is a metaphysical journey into the dynamics of migration and travel as an act of pilgrimage.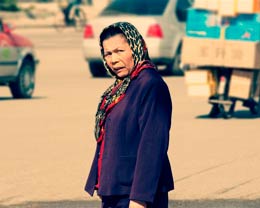 Processes of spectatorship appear to be "directed" in some sense and the nature of this "directedness" raises many questions about the way we 'look', both at ourselves and the 'Other'. We may consider that the act of gazing mediates between competing social, material and geopolitical boundaries, producing fantasies and socioscapes of perspective and 'self'.