B
orn in Varese (Italy - 1960) now lives and works in Friburgo (Germany)
Recent Portfolios
Artists' Catalogue
Order Now
Available videos: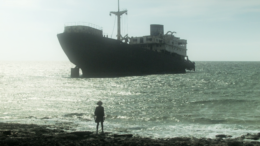 ASTROBLACK is an experimental sci-fi film based on formal production technique to explore how the film industry deals with patterns of perception to get involved in a movie. ASTROBLACK escapes from her galaxy in an interstellar capsule. PLATINO is on her pursuit. ASTROBLACKs shifts to a megacity by imagination of a gigantic glass egg. When they meet there the action freezes in the suspense of their face to face for the next...
by Cristina Ohlmer - Stefan Reisinger/ art vs film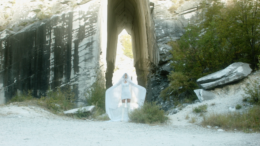 WHITE investigates on images of real/virtual dreams: an OPERATOR generates a female figure using media patterns. His digital odyssey begins on display. Her shape shifts to reality experiences gaps to the fantastic, oscillating between control/self-determined. Suddenly a black independent woman appears. The operator resets WHITE´s rising in front of absolute power of nature: mirror of their face to face.
by Cristina Ohlmer - Stefan Reisinger/ art vs film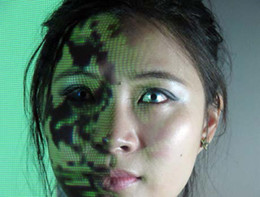 In old times it was possible to escape the fate that bring bad dreams into your live, when you draw the fabulous animal BAKU on your pillow or the wall, or you must shout: BAKU CHI, eat the dream up. This is the Shanghai dream. The dream is of Shanghai changing May into June, July into August and heat into rain until autumn comes in September. Baku is part of the Shanghai dream I am looking for and must draw on my pillow to appear: Baku is an animal of yellow-green color and shaped like a bear, with a nose like an elephant, eyes like wolf or rhinoceros, a tail like a cow and feet like a tiger.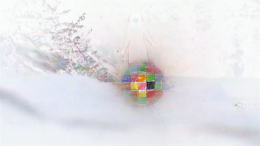 Pixels are measures and guarantors of quality in the digital world, the pixel signal and create virtual imagine. Peró: in the tradition of visual creation of Art, now reconstituted to desire through PIXELOMANIA of NEW MEDIA, the sign and a similar standard of time. The simple design and crayon retrace to the world as if they were (now) of colored pixels. Or vice verse ?! The artist Cristina Ohlmer in performance using "NEW MEDIA film" for a TRANSFER of drawing on white snow sheet the Black Forest in Germany. The white reflects the pixels similarly digitized. An artwork of 10 images.