V
isual Artist at LE MATRICE collective, born in Lion (1966)
Recent Portfolios
Artists' Catalogue
Order Now
Available videos: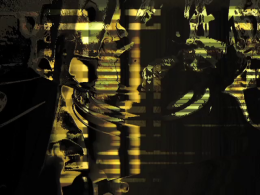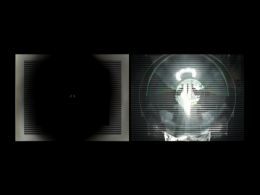 To speak about human, viewpoints and collective sensibilities of Women and Men in order to achieve a whole. Made from feedback, the videos (played live, recorded and unedited) were proposed in S. Claessens and L. Eglème, each piece of violin made without knowing what would come out from the other. Both selections were then simply juxtaposed just to make a bet and the two videos put side by side.
The purpose was to make video and sound working by pulling invisible wires, the ones from thoughts, balance and fragility. The thoughts, the link between the thoughts of a male musician and a female musician working at a distance without comparing on the project. The precarious balance, which changes every frame between two video sequences played live. The fragility, the risk of resulting from the juxtaposition of these four works (two video tracks, two audio tracks).
Man & Woman also implies the energy of complicity, the complexity of "living with" that is often replaced by "living for." The energy deployed and shared in our relationships with the other, is also in the creative proposal, if we consider that Art is humanity.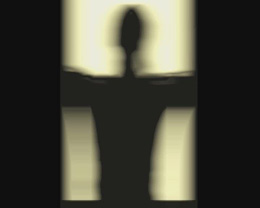 The video can be interpreted as the visual transposition of the artist's thoughts about a female body, even though the scarce definition of the characters and the low intelligibility of the few words doesn't allow a final interpretation, giving way to multiple readings. What always remains at last is the devious, oneiric ambience set up by the work, which can thus join the long-time appealing field of investigation about the inner psychicism by the electronic eye. Sound by Cyril Darmedru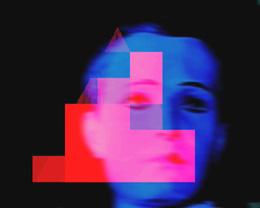 A mosaic of coloured squares and lines keeps endlessly changing on the screen, while we catch a glimpse of human faces in the background and the words "Love" and "Hate" occasionally show off. Love is a videowork which can be partially compared with current vjing experiences and offers an ultimate enthralment thanks to its skilful mix of chromatic structure and audio compounds.
Sound by Cyril Darmedru